BN 220933 Preloved Funky Check - tapeta w kratkę





5
Producent:
BN International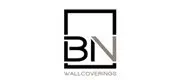 Rodzaj:
Tapeta na podłożu flizelinowym.
Opis
Tapeta BN Preloved 220933 Funky Check
Tapeta BN Preloved 220933 Funky Check to klasyczna tapeta w delikatną kratkę, która od lat nie wychodzi z mody. Ponadczasowy wzór odnajdzie się w każdym wnętrzu, bez względu na jego styl. Delikatna kratka może stać się najpiękniejszym elementem ściany akcentującej np. za kanapą. Tapeta w kratkę BN 220933 Preloved Funky Check dostępna jest w pięciu wersjach kolorystycznych, a każda z nich pomoże wprowadzić całkowicie inny klimat do wnętrza.
O kolekcji tapet BN Preloved
Kolekcja BN Preloved składa się z najpopularniejszych wzorów tapet, które nie wychodzą z mody od lat. Tapeta w kratkę, paski, jednolita, w kwiaty czy motywy art-deco. To zbiór tapet, wśród których każdy znajdzie dla siebie idealny model!

Zobacz całą kolekcję tapet BN Preloved
Masz dodatkowe pytania? Skontaktuj się!
---
 Masz wątpliwości dotyczące produktu? Nasz zespół służy pomocą!
 Jesteśmy do Twojej dyspozycji od poniedziałku do piątku, w godzinach: 9:00 - 18:00 oraz w soboty: 10:00-15:00. Skontaktuj się z nami telefonicznie: ☎ 730 091 133 ☎ 71 321 0321 w przypadku zajętych linii lub braku odpowiedzi, prosimy o kontakt pod numerem: ☎ 792 500 556 lub drogą e-mail: sklep@tapetujemy.pl  Odpowiemy na wszelkie zapytania dotyczące dostępności produktu, zapotrzebowania oraz właściwości użytkowych.
Poznaj dokładne właściwości produktu - zobacz rzeczywistą kolorystykę!
Nie masz pewności co do kolorów produktu? Poproś naszego specjalistę o zdjęcie produktu! Na Twoje życzenie będziemy mogli wskazać przybliżony kolor z palety NCS lub RAL.
Wypożycz katalog lub zamów próbki!
Jeśli nie masz możliwości odwiedzenia naszego salonu z tapetami we Wrocławiu, wyślij zapytanie dotyczące wypożyczenia katalogu lub zamówienia próbek, postaramy się możliwie jak najszybciej dostarczyć wybrane materiały. Prześlij zapytanie na adres: sklep@tapetujemy.pl
Odwiedź nasz showroom – zobacz wzór na żywo!
Chciałbyś zobaczyć wybrane wzory na żywo, przy przepysznej kawie, dobrej muzyce i przepięknym wnętrzu? Zachęcamy do odwiedzenia naszego showroomu, w którym prezentujemy dziesiątki tysięcy tapet. Sprawdź jak do nas trafić: Wrocław, Plac Strzelecki 25.
⌚ Wybierz gorące wzory! Z dostawą w 24h! ⌚
[54783, 24848, 26485, 19521, 5287, 24850, 24830, 24829]