Tapeta BN Loft 218431





5
Producent:
BN International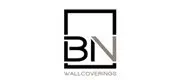 Opis
Tapeta z kolekcji Loft, to nie jest zwykła tapeta, to jest małe dzieło sztuki. To tak jakbyś miał na ścianie duży, nowoczesny, abstrakcyjny obraz, który wprowadzi do Twojego wnętrza elegancję, oraz ekstrawagancję. Kompozycja składa się z kwadratów oraz prostokątów w różnych monochromatycznych odcieniach, oraz rozmiarach, dzięki czemu cała kompozycja jest intrygująca, i jedyna w swoim rodzaju. Do wyboru masz aż cztery fantastyczne wersje tej cudownej tapety.
Masz dodatkowe pytania? Skontaktuj się!
---
 Masz wątpliwości dotyczące produktu? Nasz zespół służy pomocą!
 Jesteśmy do Twojej dyspozycji od poniedziałku do piątku, w godzinach: 9:00 - 18:00 oraz w soboty: 10:00-15:00. Skontaktuj się z nami telefonicznie: ☎ 730 091 133 ☎ 71 321 0321 w przypadku zajętych linii lub braku odpowiedzi, prosimy o kontakt pod numerem: ☎ 792 500 556 lub drogą e-mail: sklep@tapetujemy.pl  Odpowiemy na wszelkie zapytania dotyczące dostępności produktu, zapotrzebowania oraz właściwości użytkowych.
Poznaj dokładne właściwości produktu - zobacz rzeczywistą kolorystykę!
Nie masz pewności co do kolorów produktu? Poproś naszego specjalistę o zdjęcie produktu! Na Twoje życzenie będziemy mogli wskazać przybliżony kolor z palety NCS lub RAL.
Wypożycz katalog lub zamów próbki!
Jeśli nie masz możliwości odwiedzenia naszego salonu z tapetami we Wrocławiu, wyślij zapytanie dotyczące wypożyczenia katalogu lub zamówienia próbek, postaramy się możliwie jak najszybciej dostarczyć wybrane materiały. Prześlij zapytanie na adres: sklep@tapetujemy.pl
Odwiedź nasz showroom – zobacz wzór na żywo!
Chciałbyś zobaczyć wybrane wzory na żywo, przy przepysznej kawie, dobrej muzyce i przepięknym wnętrzu? Zachęcamy do odwiedzenia naszego showroomu, w którym prezentujemy dziesiątki tysięcy tapet. Sprawdź jak do nas trafić: Wrocław, Plac Strzelecki 25.
⌚ Wybierz gorące wzory! Z dostawą w 24h! ⌚
[54783, 24848, 26485, 19521, 5287, 24850, 24830, 24829]