Urządzając wnętrze salonu fryzjerskiego czy kosmetycznego pod uwagę powinniśmy brać przede wszystkim funkcjonalność i odpowiednie rozplanowanie przestrzeni. Jednak klienci skupiają się na wyglądzie na równi z wygodą! Dlatego wciąż powinniśmy pamiętać o tym, żeby aranżacja była inspirująca i zapadająca w pamięć. W dzisiejszym artykule z cyklu "Zainspiruj się z Wall&Deco" przedstawimy 3 naprawdę wyjątkowe wnętrza salonów fryzjerskich i kosmetycznych z wykorzystaniem tapety.
Tapeta w salonie kosmetycznym
Salon kosmetyczny Tondemus, znajdujący się w jednej z niemieckich miejscowości - Hanower, w ostatnim czasie przeszedł renowację pod okiem projektantów Plan-Studio. Wnętrze miało być nowoczesne i eleganckie, z dodatkiem czerni, jednak wciąż jasne. Rozwiązanie na jakie wpadli projektanci z pewnością jest wyjątkowe! Główną rolę odgrywa tu Mural Wall&Deco Contemporary 2018 Elisir WDELI1802, który w połączeniu z lustrami tworzy grę optyczną. Jednocześnie duet ten wprowadził objętość i nutkę luksusu do aranżacji salonu kosmetycznego.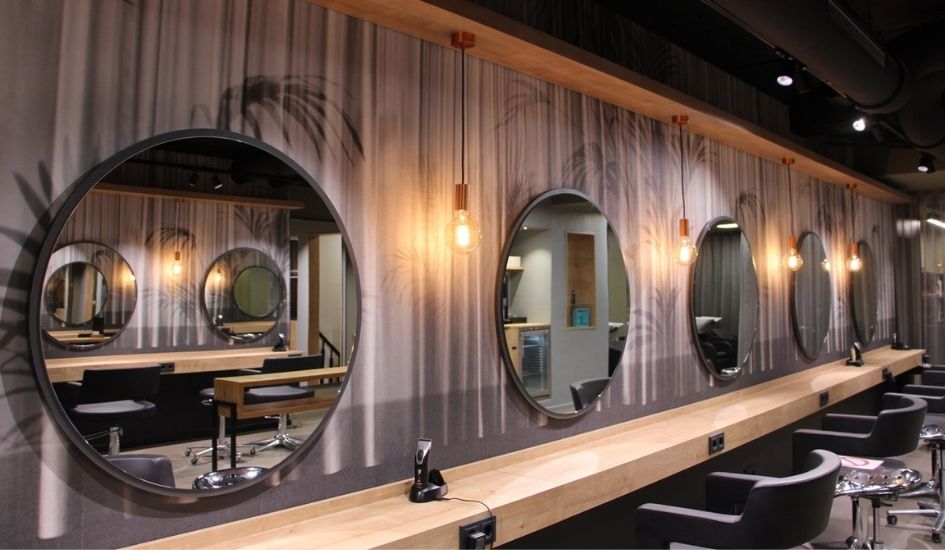 Projekt: Plan-Studio
[product id="38017, 38018, 37989"]
Mały salon fryzjerski z tapetą 
Shape Hair to salon kosmetyczny znajdujący się w stolicy Chorwacji - Zagrzebiu. Pieczę nad zmianą aranżacji małego salonu sprawowała Rasvjeta Ribaric, która całkowicie odmieniła jego wygląd. Na pierwszy rzut oka salon wydaje się przestronny, jednak całe wnętrze skupia się wyłącznie na jednym pomieszczeniu. Właśnie w nim miała znaleźć się recepcja, fotele fryzjerskie, fotele myjni fryzjerskiej oraz wszelkie produkty. Tak surowe rozstawienie mogłoby wydawać się mało oryginalne i bardzo codzienne, a właścicielom zależało na tym, aby całość prezentowała się nowocześnie i przytulnie. Projektantka postawiła więc na połączenie złocistej roślinności tapety Wall&Deco Contemporary 2014 Golden Wind WDGW1403, ciepłe kolory parkietu i mebli. Dzięki temu obecnie salon fryzjerski jest naprawdę inspirujący!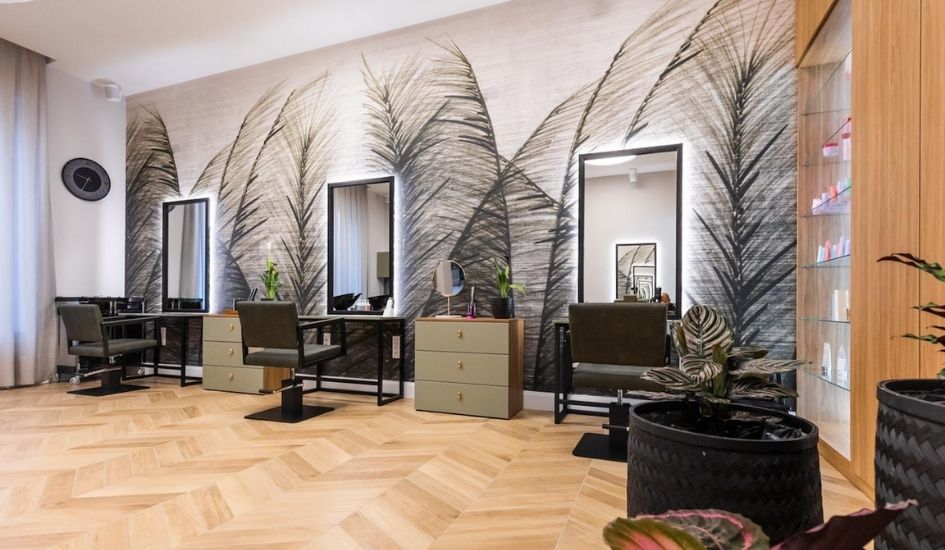 Projekt: Rasvjeta Ribaric
[product id="37434, 37435, 37436"]
Salon fryzjerski, w którym liczy się każdy detal
Właściciele salonu fryzjerskiego IMC zapragnęli efektu, który pomoże optycznie powiększyć przestrzeń. Projektanci Margherita Fallocco stworzyli to dzięki oryginalnemu połączeniu tapety z lustrami. Jednak ale ani jednej, ani drugiej rzeczy nie jest blisko do miana zwyczajnej! Mural Wall&Deco Contemporary 2015 Midsummer Night WDMN1503 przedstawia zaczarowany las i biegnie wzdłuż obwodu całego salonu. Natomiast lustra otoczone świetlistymi ramami, w przeciwieństwie do kolorów tapety, stają się punktem odniesienia dla atelier piękności. Z pewnością jest to przestrzeń, w której każdy szczegół staje się ważny - od wyboru głębokiego błękitu, po odbicia luster.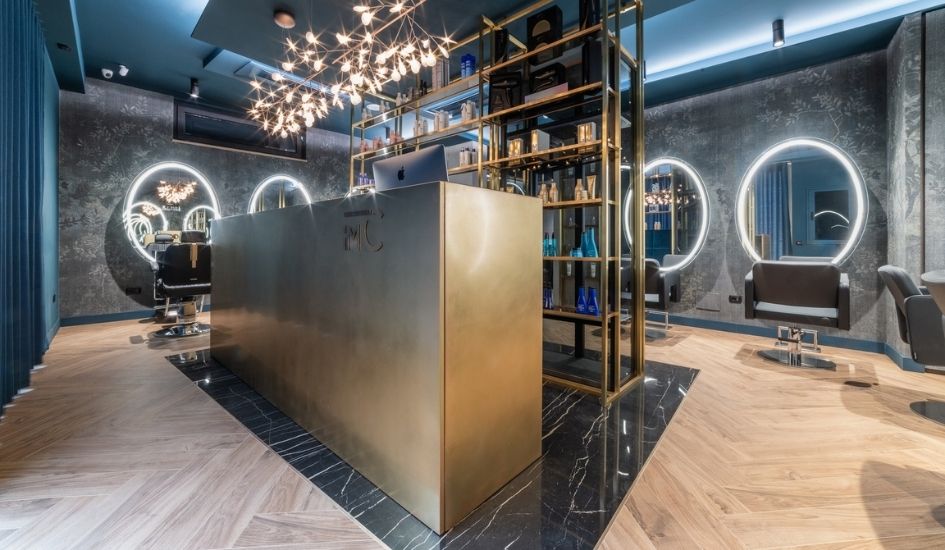 Projekt: Margherita Fallocco
Zdjęcia: Mario Ferrara
[product id="37595, 37597, 37596"]
Zobacz poprzedni artykuł z cyklu: >> Zainspiruj się z Wall&Deco - 3 pomysły na ścianę za łóżkiem <<